Back to News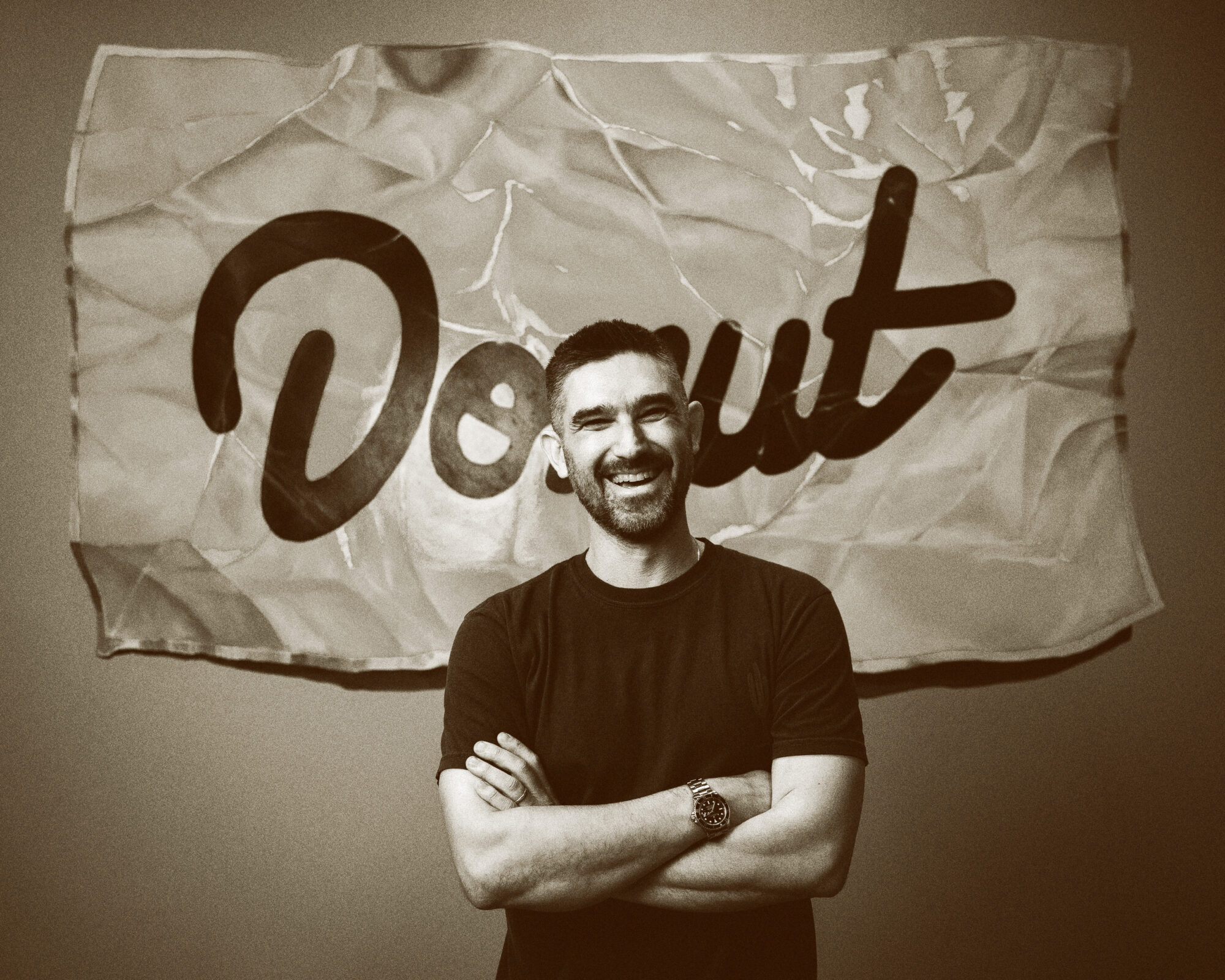 Recurrent Announces Aaron Godfred as General Manager of Donut Media
Press Release, Recurrent News
01/17/2023
RECURRENT ANNOUNCES AARON GODFRED AS GENERAL MANAGER OF DONUT MEDIA
Video veteran to oversee content and business operations of YouTube's top-rated auto channel
Los Angeles, CA – January 17, 2023 – Recurrent Ventures has announced the appointment of Aaron Godfred to General Manager of Donut Media. Godfred is taking over one of the largest auto channels on YouTube from Jason Lepore, who was recently named SVP of Recurrent's Home vertical. 
Godfred's tenure starts at a time when Donut generates more than 60M views a month. In November, the brand announced that it was joining "Forza 5" in a Horizon Story collaboration, and recently debuted a jet-powered car they built for MrBeast.
Godfred is coming to Recurrent with more than 15 years of experience in film, tv, and digital creative production as well as content operations collaboration and multi-platform strategy. Previously, he was VP of JellySmash Studios in Los Angeles, the creative and production arm of Jellysmack. He led content strategy, production, and monetization for creators like Spicyycam, Pasta Queen, Karina Garcia, and UFC Champion Francis Ngannou.
"Aaron has extensive experience that is tailor-made for Donut's content and operations," said Alex Vargas, Chief Executive Officer, Recurrent. "Donut had a fantastic 2022 and has plenty of exciting plans in the pipeline for 2023. Aaron is the perfect person to help the brand stay true to itself and provide the guidance it needs to continue to grow while still allowing the team the freedom they need to create."  
Prior to Jellysmack, Godfred was recruited to help launch VENN, a 24/7 television network with original gaming. As their SVP, he spent more than a year developing and executive producing their content slate. He also spent time at Fullscreen, a digital entertainment company that focuses on content creators and brands, leading their public figures division launching and managing channels for several A-list celebrities. Additional experience includes Omaze, Revelations Entertainment, Endeavor, and Octagon. 
"I've been a fan of Donut for years. The founders and team have built something truly special, a channel that has stood the test of time, a brand that people love, wear, and affix to their cars, alongside an unparalleled community of car enthusiasts. I'm honored to help Donut continue to grow, branch out and elevate the team's incredible work," said Godfred. 
###
ABOUT DONUT
Founded in 2015, Donut Media is a multi-platform media company committed to bringing accessible automotive content to audiences of all ages. As the top automotive YouTube channel in the US, Donut has recorded over 2 billion views by pioneering a comedic and informative approach to car content that ignored the gatekeeper traditions of modern car culture. Donut Media's expanding catalog of original content is dedicated to testing various automotive gadgets and aftermarket modifications, including the blockbuster series HiLow, a two-car experiment that explores if expensive parts actually translate to better performance. Donut has more than 30 employees in their Los Angeles, CA headquarters. Beyond digital content, it operates a wildly successful merchandise line, brokers on-screen branding deals, licenses content internationally, and most recently, launched a wholly-owned car collectible brand, STOCKY.