Back to News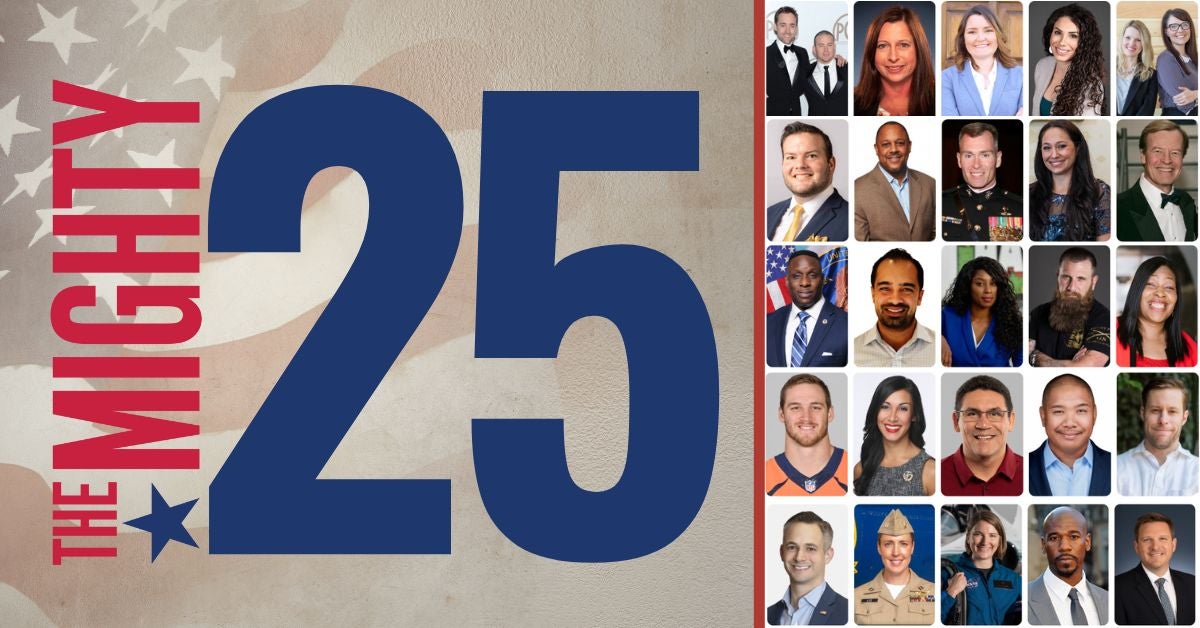 We Are The Mighty Honors The MIGHTY 25 at the Military Influencer Conference
Press Release, Recurrent News
10/31/2022
We Are The Mighty Honors The MIGHTY 25 at the Military Influencer Conference
The leading media brand for the military community debuts honorees during first-ever Mighty 25 Gala at Relaunched Conference
NEW YORK — OCTOBER 31, 2022 — ​We Are The Mighty, a major media and lifestyle brand for the military community, announced its MIGHTY 25 class of 2022. The annual list honors the 25 individuals doing exemplary work within the extended military community. The inaugural MIGHTY 25 Gala took place on Friday, Oct. 28 at the Military Influencer Conference, the largest gathering of influential leaders in the military space, which returned after a two-year pandemic hiatus and for the first time in Las Vegas Oct. 26 – 29 at Resorts World. 
The MIGHTY 25 is an annual recognition celebrating individuals in the military community who have gone above and beyond. In conjunction with the Military Influencer Conference, We Are The Mighty recognizes the change makers in the veteran, active duty, and military family space. Selectees are advocates utilizing their influence and voices to impact policies; entrepreneurs with a passion for service; disrupters forcing accountability and meaningful change; volunteers giving so much of themselves to better our world; and leaders whose vision and actions inspire us all. The MIGHTY 25 encompasses everything it takes to truly Be Mighty. 
"The MIGHTY 25 celebrates the best of the military community. Some of these people are household names; others you've never heard of, but they have a common ground in their courage to take risks, dedication to serve, and desire to make an impact," said Air Force veteran Mark Harper, CEO of We Are The Mighty. "Being able to honor these changemakers at a gala was the very least we could do to celebrate their service and to give back." 
MEET THE MIGHTY 25 OF 2022
You can read more about MIGHTY 25 here. 
###
ABOUT MIC
Founded in 2016 by Army veteran Curtez Riggs, Military Influencer Conference is the leading military-focused event for entrepreneurs, influencers, leaders, creatives, and brands who shape and support the military community. Annually, MIC brings together more than 100 global partners and 2000 attendees. MIC is the marquee event offering of We Are The Mighty. WATM and MIC are part of Recurrent, a digital media company with one of the largest suites of Military brands. 
ABOUT WE ARE THE MIGHTY
We Are The Mighty is the premier media brand for the 133 million "mega-niche" community of America's military, veterans, and their families. WATM's veteran creators capture this community's voice with original, multi-platform media, branded campaigns, and high-profile events. WATM is committed to making a positive impact in the community we serve. Our unique insights, guidance, and experience provide distinct value to brands, businesses, and anyone looking to authentically connect with our nation's military-veteran community. WATM and MIC are part of Recurrent, a digital media company with one of the largest suites of Military brands.