Back to News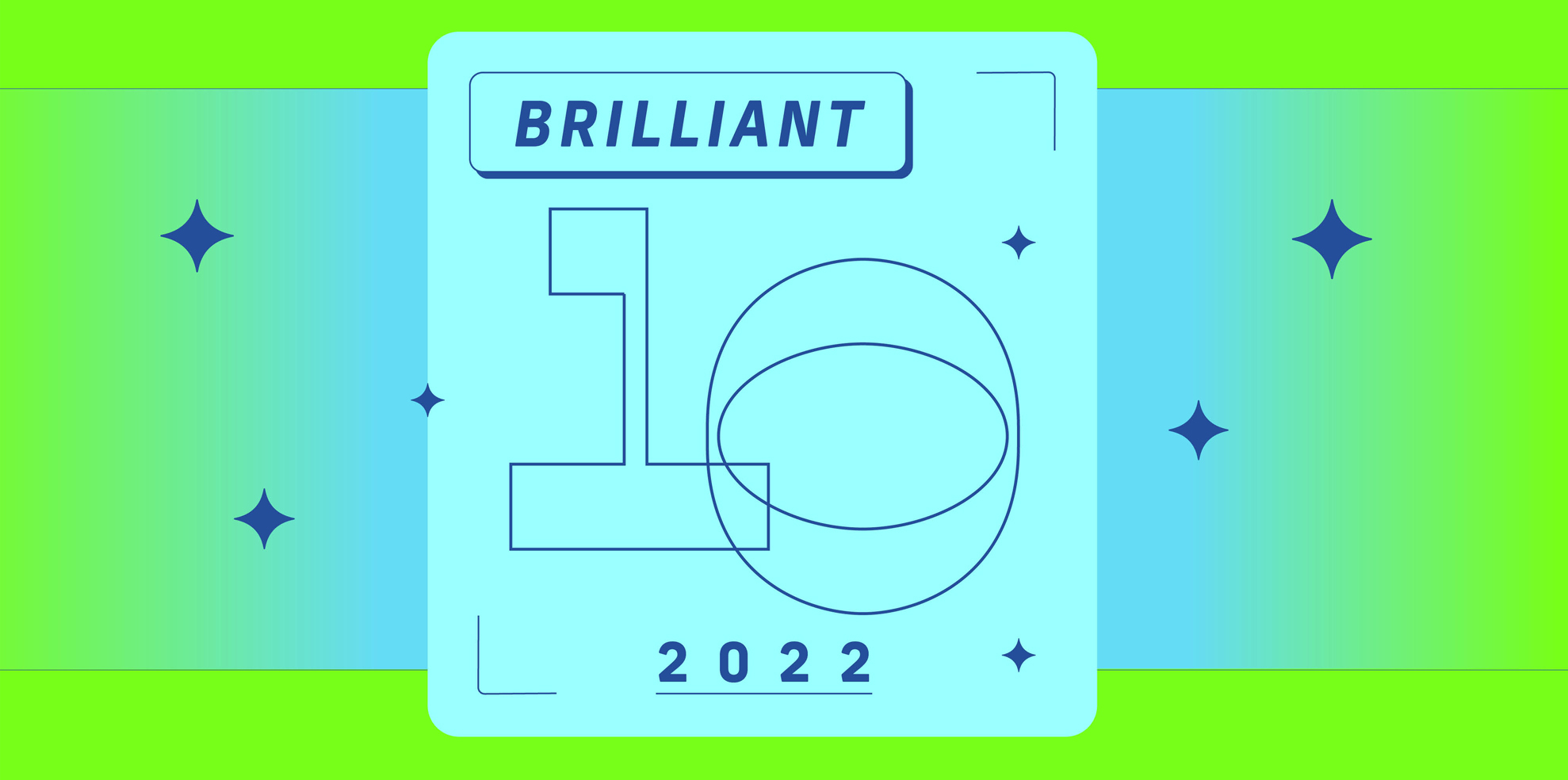 Popular Science Announces the "Brilliant 10" of 2022
Press Release, Recurrent News
10/19/2022
Popular Science Announces the "Brilliant 10" of 2022
The 10 early-career scientists and engineers whose work can change the world
NEW YORK — OCTOBER 19, 2022—​Today, Popular Science announced its Brilliant 10 class of 2022. The annual list recognizes early-career, U.S.-based scientists and engineers whose work tackles problems across a variety of disciplines in new and novel ways. One of Popular Science's longest-running franchises, the Brilliant 10 made its return in 2021 following a five-year hiatus. 
This year's honorees and their work represent one of the most diverse classes in the program's history. The 2022 class includes an evolutionary biologist predicting how climate change will impact individual species, an engineer designing algorithms to improve urban mass transit, a chemical engineer turning food waste into chemical-trapping filters, a biotechnologist developing a "synthetic immune system" out of microbes, and many more. All Brilliant 10 candidates work as Associate or Assistant Professors at academic institutions around the country. 
"Since its inception, the Brilliant 10 has celebrated the country's brightest up-and-coming innovators, and this year's class has us more excited than ever about the future," says Editor-in-Chief, Corinne Iozzio. "What's perhaps most remarkable about this group is that they're just getting started. We're excited to celebrate the work they're doing now—but even more eager to see what they can accomplish next."
MEET THE BRILLIANT 10 OF 2022 
Kandis Leslie Abdul-Aziz, University of California, Riverside
Rachael Bay, University of California, Davis 
John Blazeck, Georgia Institute of Technology
Chantell Evans, Duke University
Mohammad Hajiesmaili, University of Massachusetts Amherst
Daniel Larremore, University of Colorado Boulder
Daniella Mendoza DellaGiustina, University of Arizona
Sangeetha Reddy, University of Texas Southwestern 
Samitha Samaranayake, Cornell University
Aaron Streets, University of California, Berkeley
The editorial team assesses hundreds of candidates from a multitude of U.S.-based institutions, across different disciplines, before settling on the finalists. You can read more about the Brilliant 10 on popsci.com. 
###