Back to News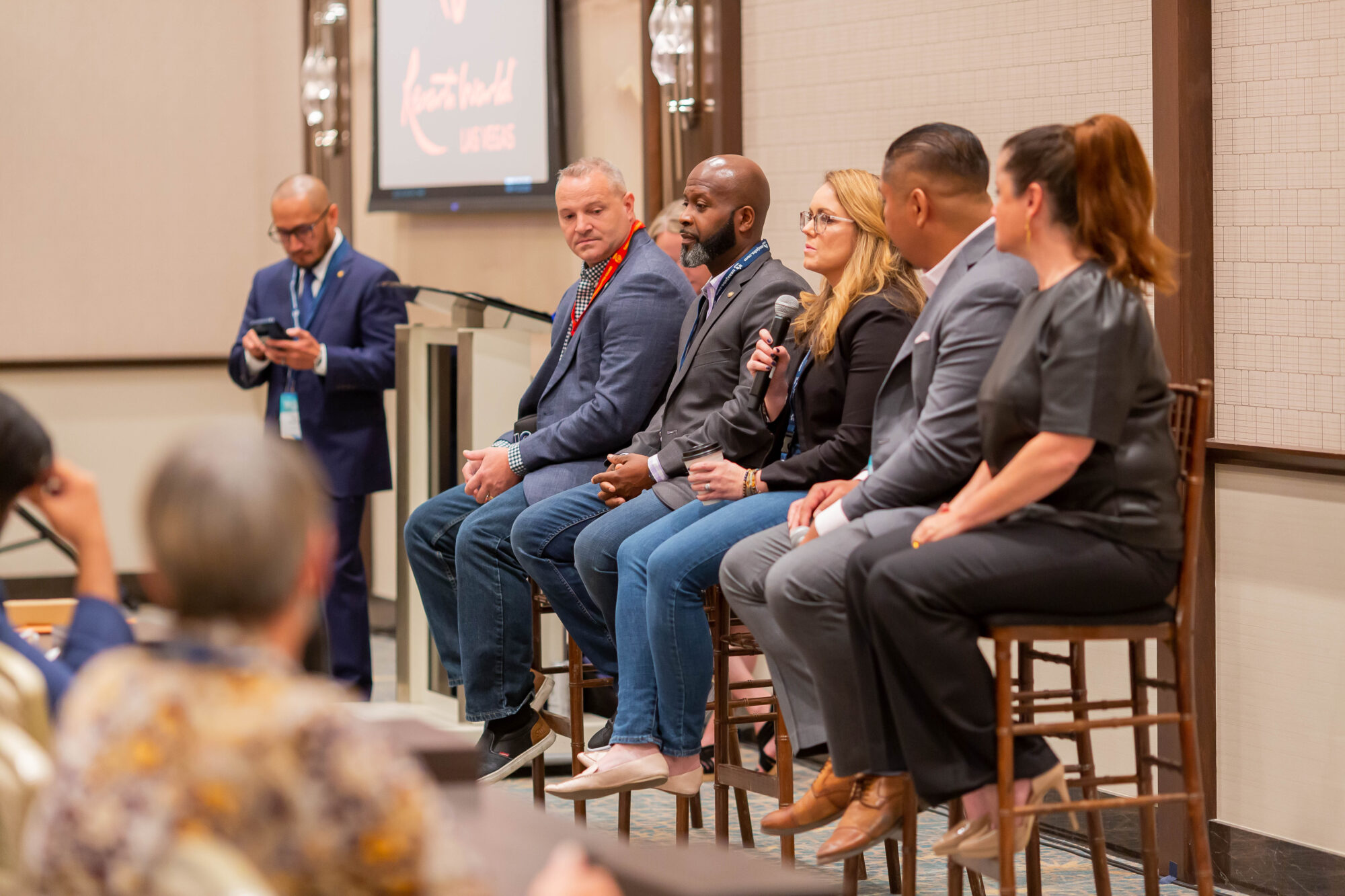 MIC Announces its Return to Las Vegas
Press Release, Recurrent News
10/03/2023
Military Influencer Conference Announces its Return to Las Vegas
Join Over 1,000 Attendees in Exploring Entrepreneurship, Advocacy, and Culture Surrounding the Military Community November 7-10, 2023.
Las Vegas, NV – Oct 3, 2023 – The Military Influencer Conference (MIC) is returning to Las Vegas from November 7-10, 2023. Led by presenting sponsor, USAA, over 1,000 attendees, including military service members, visionary entrepreneurs, passionate advocates, military spouses, and global thought leaders will converge at the Las Vegas Hilton at Resorts World. 
Now in its sixth year, this annual conference is the epicenter for entrepreneurship, social impact, entertainment, and culture. This immersive four-day, in-person event features a diverse array of learning opportunities with more than 100 engaging sessions spanning eight tracks: Culture & Advocacy, Content Creation, Impact, Inclusion, Innovation, Inspiration, Transition & Hiring, and Wellness. Attendees will also enjoy extensive networking opportunities, connecting with forward-thinking partners and esteemed experts from national brands and service organizations. A key highlight of the conference is the prestigious Mighty 25 Gala, where 25 exceptional leaders from the military community, who have championed policy reform, embodied service-driven entrepreneurship, and driven substantial change, will be celebrated.
Army veteran, Founder, and Director of MIC, Curtez Riggs, emphasizes that MIC transcends merely being an event. "MIC is a dynamic experience that amplifies the impact of our community. Our main focus is on the influence that happens through advocacy, inspiration, innovation, and collaboration in and around the military."
Additional standout event highlights includes: MIC's Comedy Night, brand activations, and the annual supplier diversity tradeshow.
Additional leading sponsors include National University, RTX, RTX Vets, Armed Forces Insurance, and Newrez. MIC 2023 is also sponsored by Wells Fargo, AAFMAA, Mainstay Medical, Second Service Foundation, GOVX, Rip It Energy Drinks, Organized Q Virtual Assistant Services, Remarkabl.io, Militarybyowner, Veteran Benefits Guide, PENFED Foundation, Vanguard XXI, Navy Federal, Samuel Adams Brewing Co, Holland & Knight, Syracuse University, Forever Warriors, and Navy Mutual. 
ABOUT MIC
Military Influencer Conference is the leading military-focused event for entrepreneurs, influencers, leaders, and brands who shape and support the military community. Annually, MIC brings together more than 100 global partners and 1500 attendees. MIC is owned and operated by Recurrent, a privately held media company that has one of the largest suites of military brands, including Task & Purpose, MilSpouseFest, We Are The Mighty, and The War Zone.